Tana Water Works Development Agency held a breakfast meeting with all the major media houses in Nyeri County chaired by CEO Eng. Phillip Gichuki on 3rd March, 2022 at White Rhino Hotel. The Agency consider media as a key stakeholder towards development of sustainable National public water and sanitation works within area of its jurisdiction.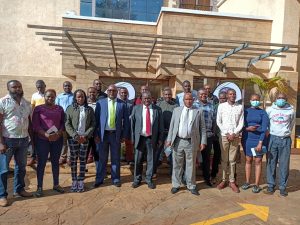 TWWDA CEO Eng. Philip Gichuki pose for group
photo with media house stakeholders.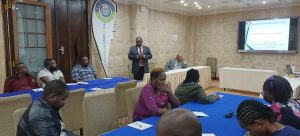 TWWDA CEO Eng. Philip Gichuki give his remarks
during media house breakfast meeting.